Security and limitations
To ensure security Apptimized complies with the following cybersecurity standards:
ISO 15408;
ISO/IEC 27001;
ISO/IEC 27002;
ANSI/ISA 62443 (Formerly ISA-99);
IEC 62443;
A military-grade security protocol (TLS/SSL) is used by Apptimized to provide privacy and data integrity between two or more communicating applications.
Apptimized safety audit entails a network scan of its resources to identify vulnerabilities and non-penetration.
The screenshot below shows the vulnerability report provided by Detectify for app.apptimized.com.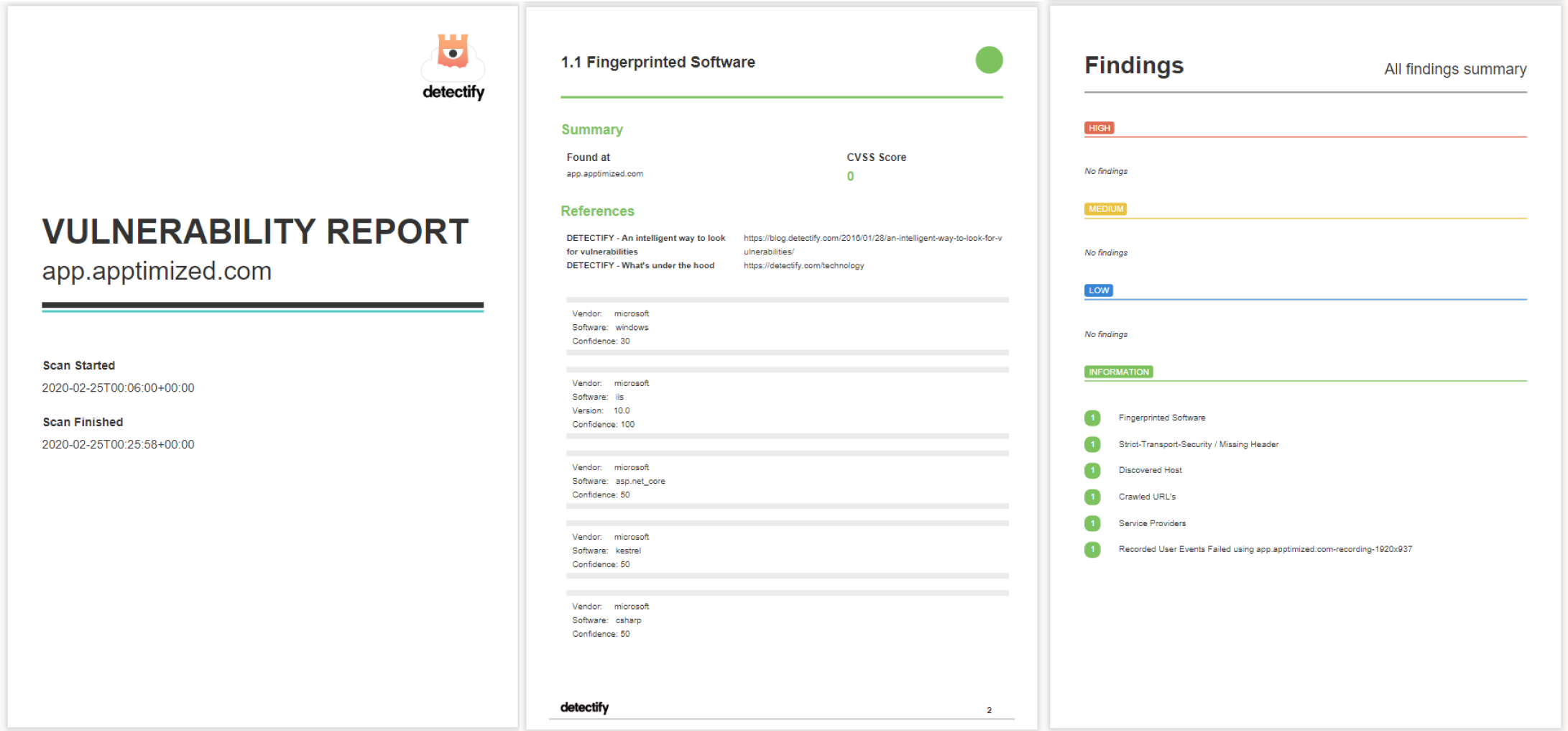 The screenshots below show the SSL report of app.apptimized.com.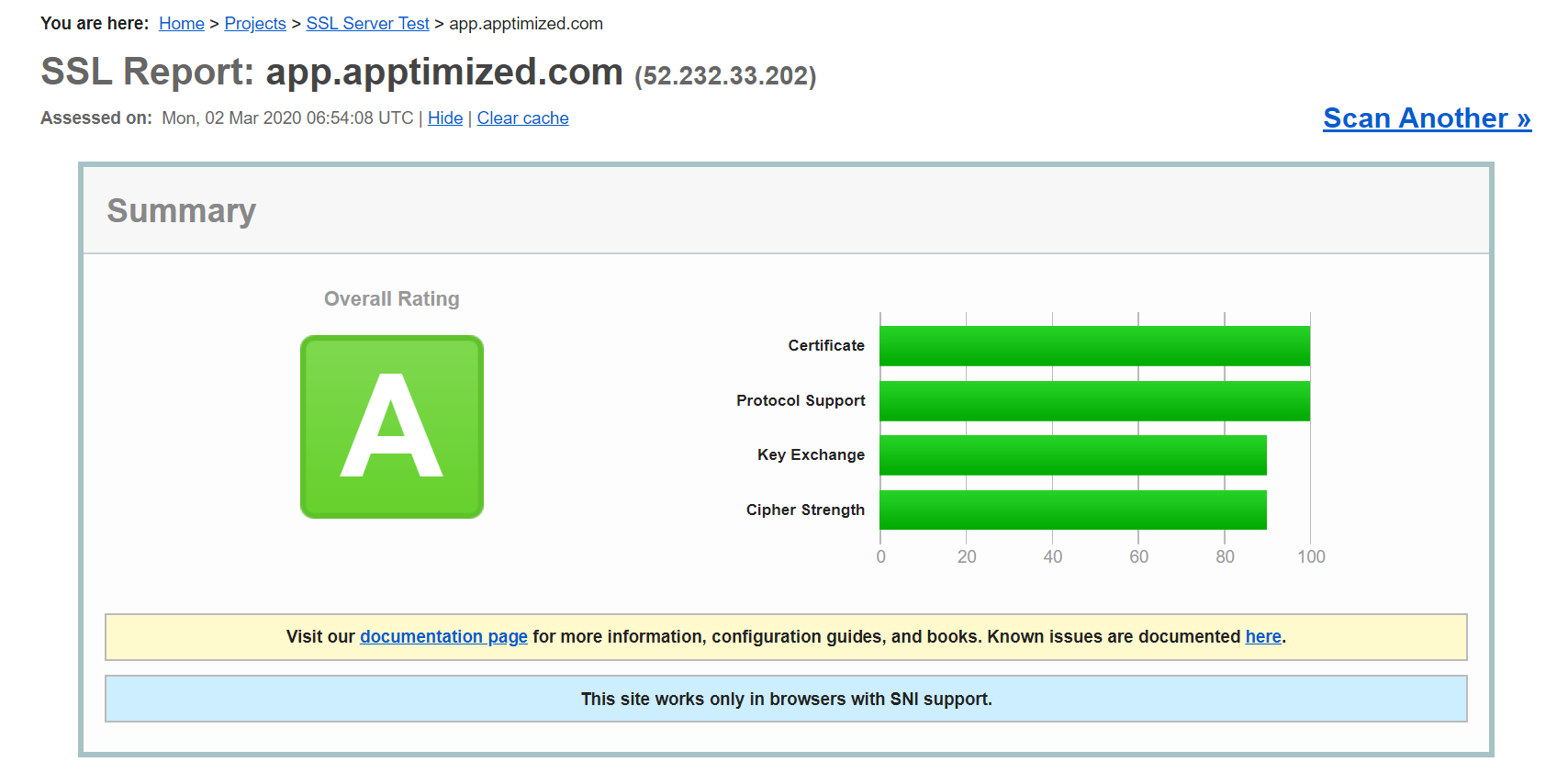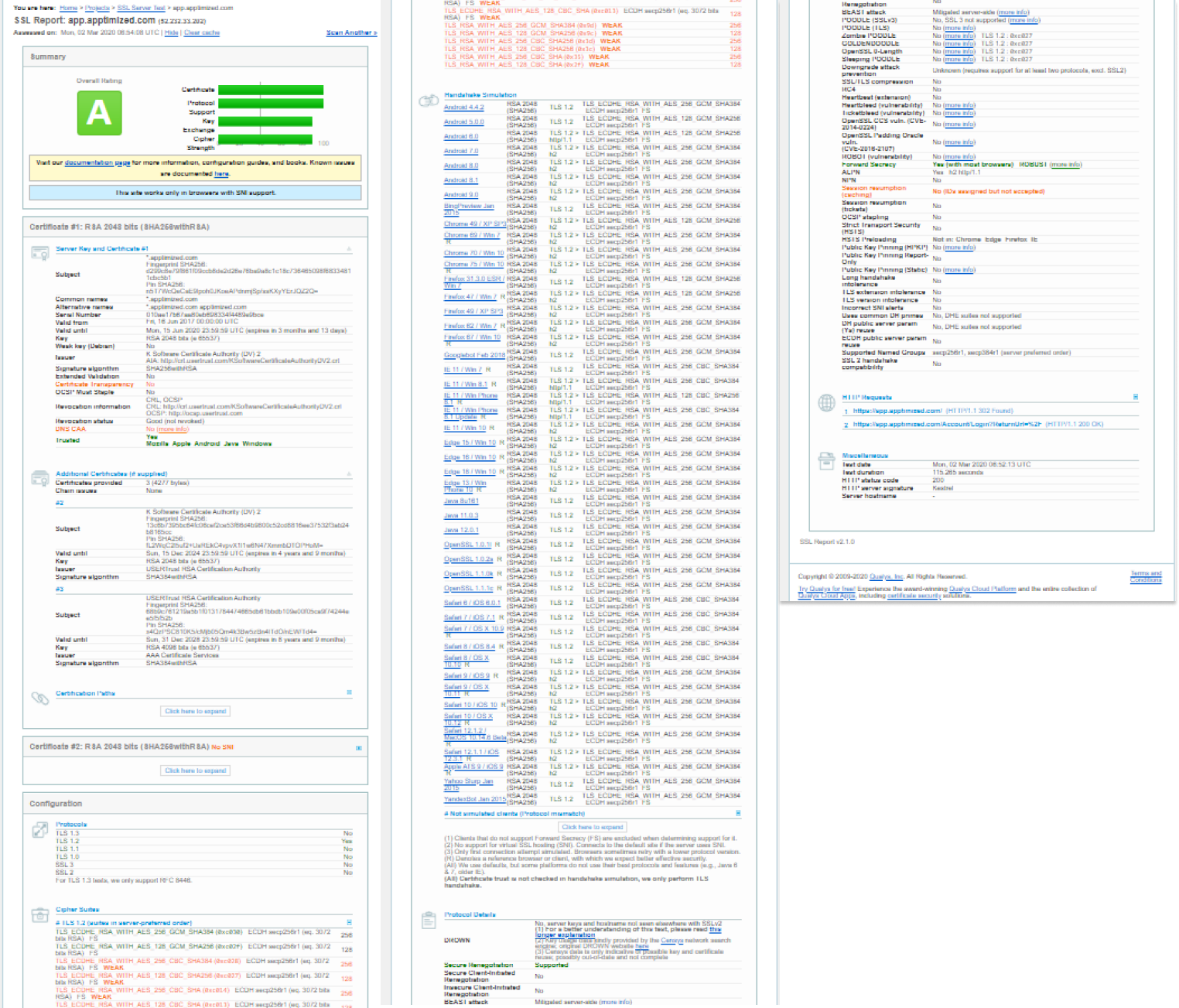 The SCCM connector must be launched on a local PC by the domain administrator or domain user.
Domain user must have the permissions to:
create applications, deployment types, and deployments;
write permissions for network share with packages source media for automatic media transfer.